It's been 20 years since the film hit the big screen. 
---
The release date was March 21, 1997, just two years following the tragic death of Tejano music star Selena Quintanilla. Written and directed by Gregory Nava, the iconic biopic captured Quintanilla's humble beginnings to her rise to becoming the "Queen of Tex-Mex". The film, with leading  Jennifer Lopez, made history when Lopez became the first Latina actress to earn a $1 million paycheck for the role.
Now, 20 years later, the film remains a staple in pop culture with classic moments I,for one, can watch over and over and over and over. Besides, anything for Selenasssss!
Here are TNJ's top 9 moments of the film 'Selena'.
---
When Selena learned to dance Cumbia.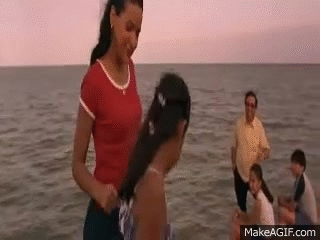 ---
Abraham's numerous flip-outs over Selena's bustiers.

---
The costume SLAY. Every, single, time!
Anything for Selenaaassss!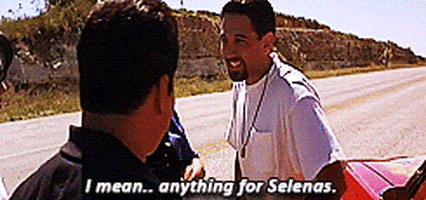 When Selena falls in love with Chris. (LAWD!)

When Selena calmed down that rowdy crowd.
When Selena gave the greatest clapback of all time! "We don't need the dress." BOOM.
https://www.youtube.com/watch?v=P9qu6rqjuC8
When she recorded her first song in English, "Dreaming of You".
When she won a Grammy.